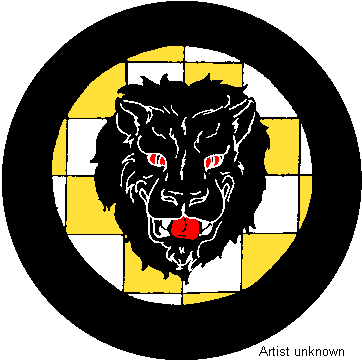 Vicountess Alina
Royal Chamberlain Inventory Deputy
A member of the Chancellor of the Exchequer's team
Warrant expires: 02/28/2022
Return to the Kingdom Officers Page
Request a change to this page
The Royal Chamberlain is responsible for the maintenance of Royal regalia, making an inventory of the Royal regalia at the change of Reigns, and arranging storage for the Royal Regalia. The Royal Chamberlain reports the inventory to the Kingdom Exchequer once a year.
The Royal Chamberlain insures the Royal Regalia and other Kingdom property in accordance with the directions of the Exchequer. He or she chairs the Royal Regalia Commission which is composed of Their Majesties (or Their representatives), Their Highnesses (or Their representatives), the Exchequer, the Minister of Arts & Sciences, plus interested members of the Noble Estate and the Peerages. The Commission recommends acquisition, disposition, and best use of Regalia to Their Majesties.
The Royal Chamberlain maintains a supply of award medallions and is the person to contact if a medallion is lost or damaged and needs to be replaced. Upon receipt of a small fee plus postage, and verification from the Dexter Gauntlet Herald (Order of Precedence) of the requester's right to bear the medallion, the Royal Chamberlain will issue a replacement.
Contact Information:
email: gro.ritna@nialrebmahc
Office Web Resources: